Workshop on "Neuroscience and Nonviolent Communication"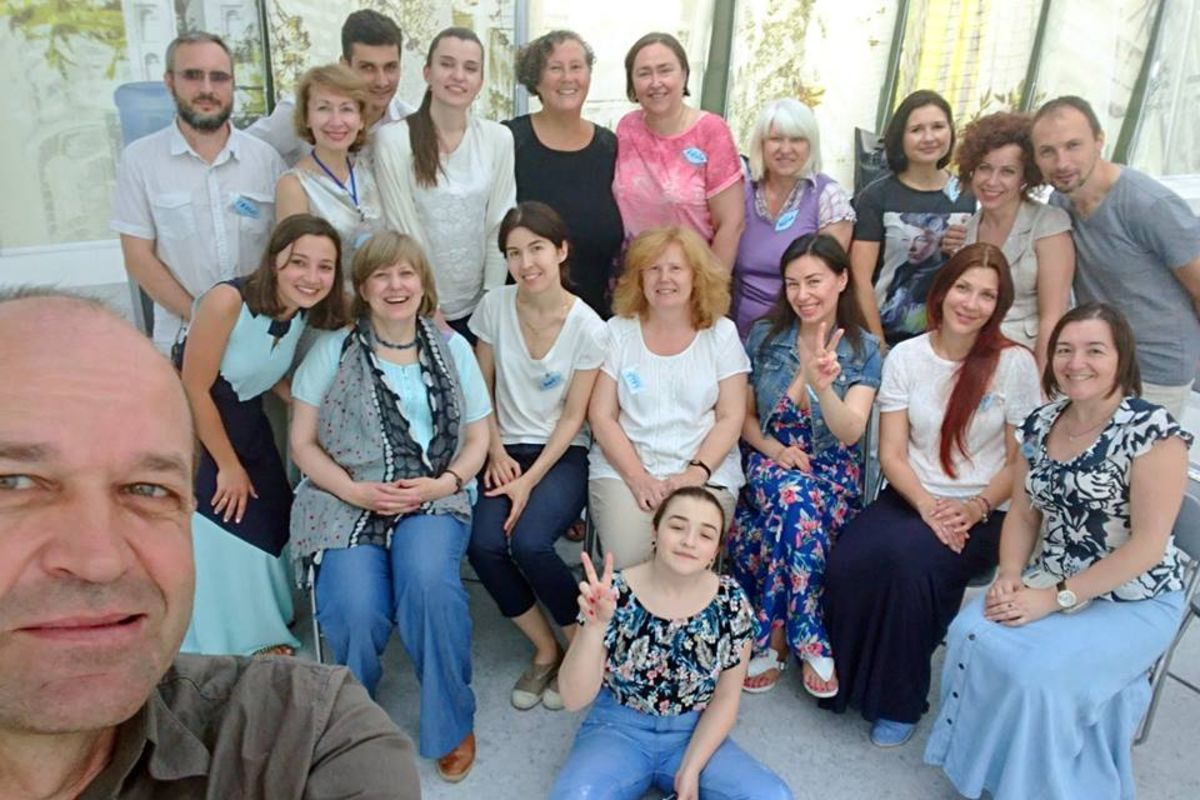 During the workshop conducted by certified trainer Louise Romain (England-France) NGO "Dignity Space had presented the topic of 'Neuroscience and Nonviolent Communication' for the first time.
How does the empathy influence our brain?
How can you break free from the imprisonment, escape from the captivity of strong emotions and restore the nourishing and life-giving energy?
These, and other question were raised in the common space, and all of the questions were thoroughly explored on the basis of the workshop participants' practice.
We would like to express our gratitude to our faithful partners, Valentyna Pidhorna and DAR*(gift) Foundation both, for their support and assistance while organizing the event!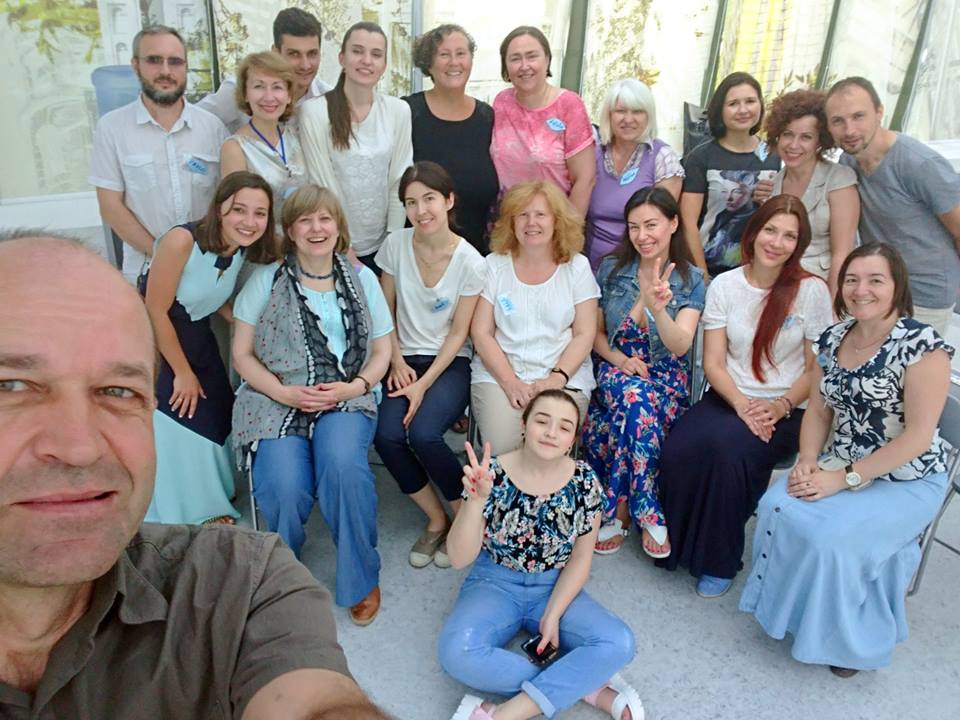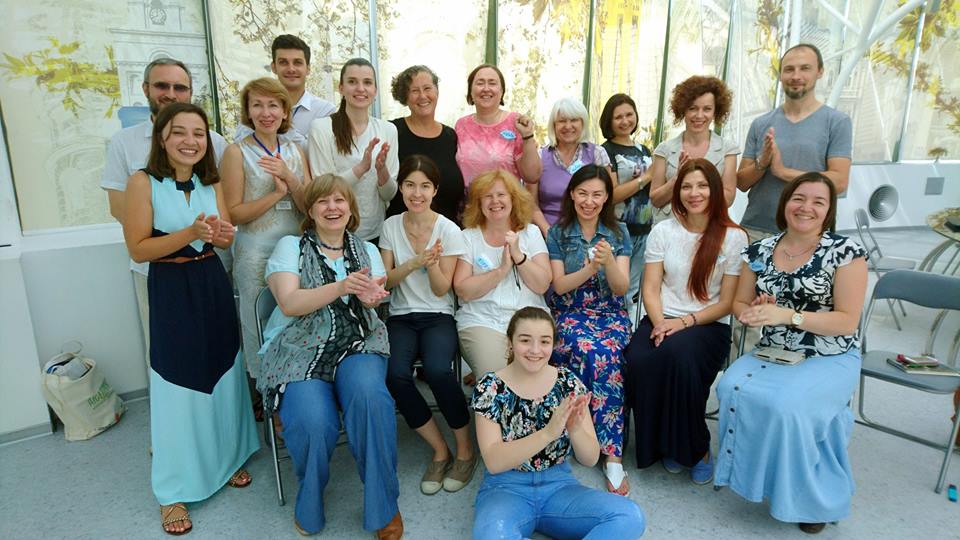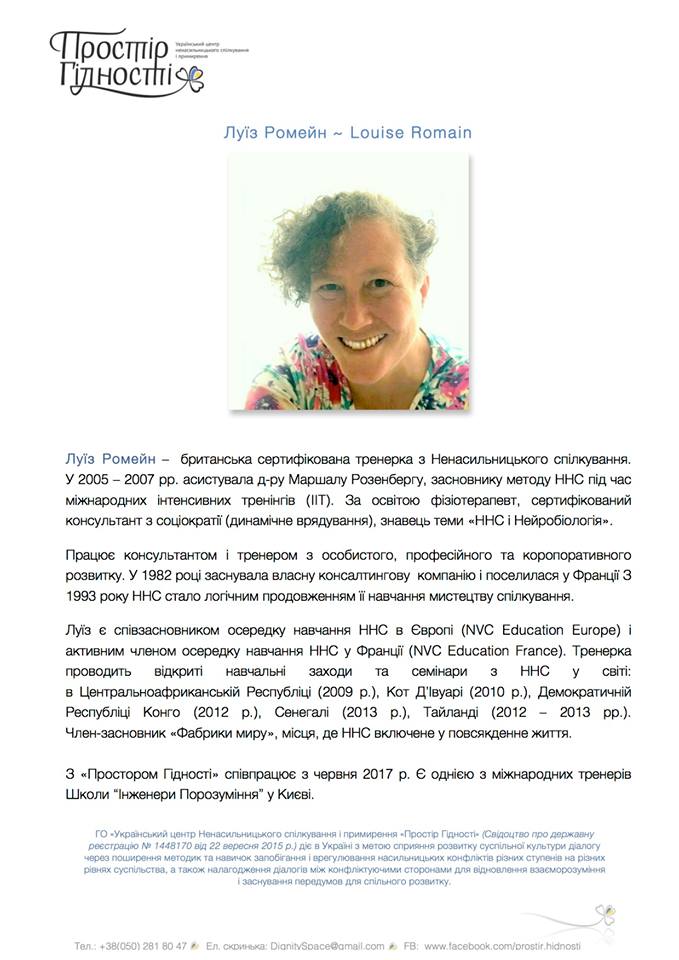 Related news