Workshop "Art of Dialogue through Nonviolent Communication" held in Starobilsk region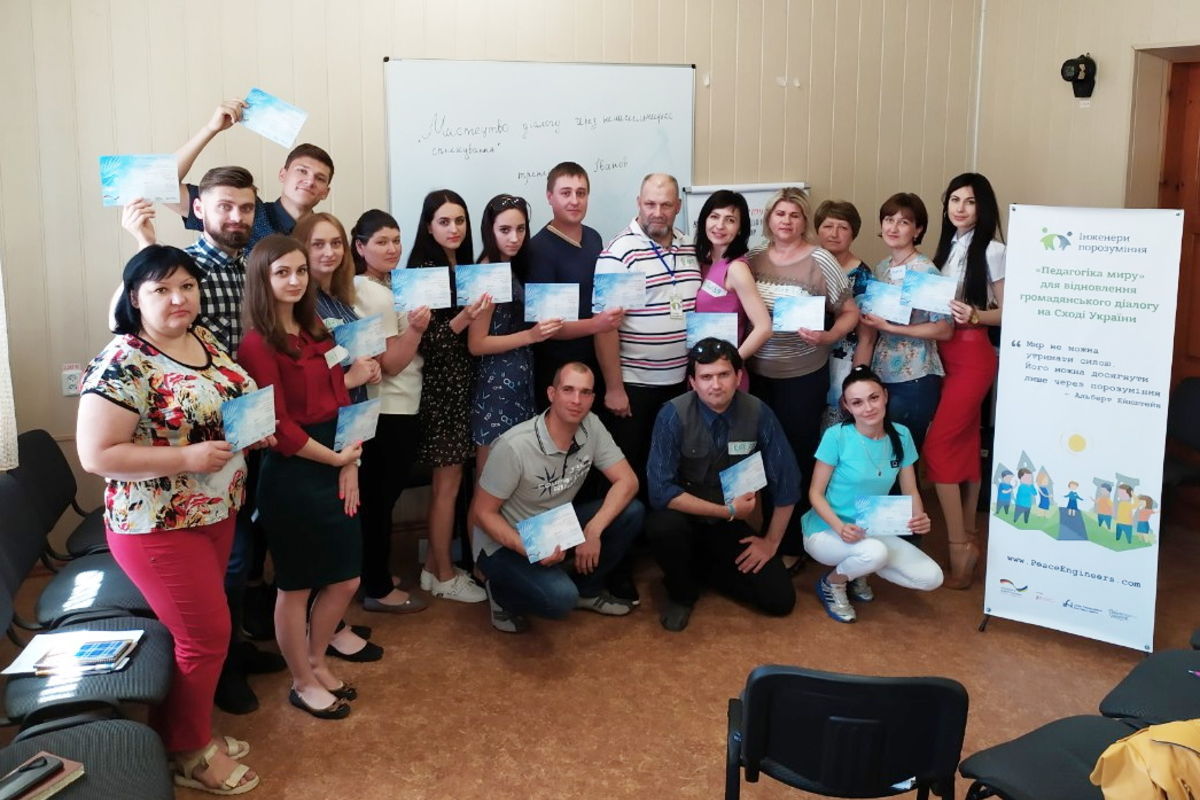 On 8th May 2019 a workshop facilitated by a Peace Engineer from Luhansk region Oleh Ivanov was held within the project "Peace Education" in support of overcoming internal social polarization in Eastern Ukraine being implemented by Ukrainian centre for Nonviolent communication and reconciliation "Dignity Space".

During the workshop participants got acquainted with innovative methods of dialogue building and gained skills of efficient communication in conflict situations in order to reduce emotional tension of people in distress. They also did some practical exercises on dialogue building and negotiations, in particular in crisis situations.
In the end Oleh Ivanov pointed out that Nonviolent communication is a philosophy of life, a personal choice of everyone.
Source: https://www.facebook.com/permalink.php?story_fbid=354836032054648&id=100025847631811