Workshop "Art of dialogue through Nonviolent Communication" held in Bakhmut, Donetsk region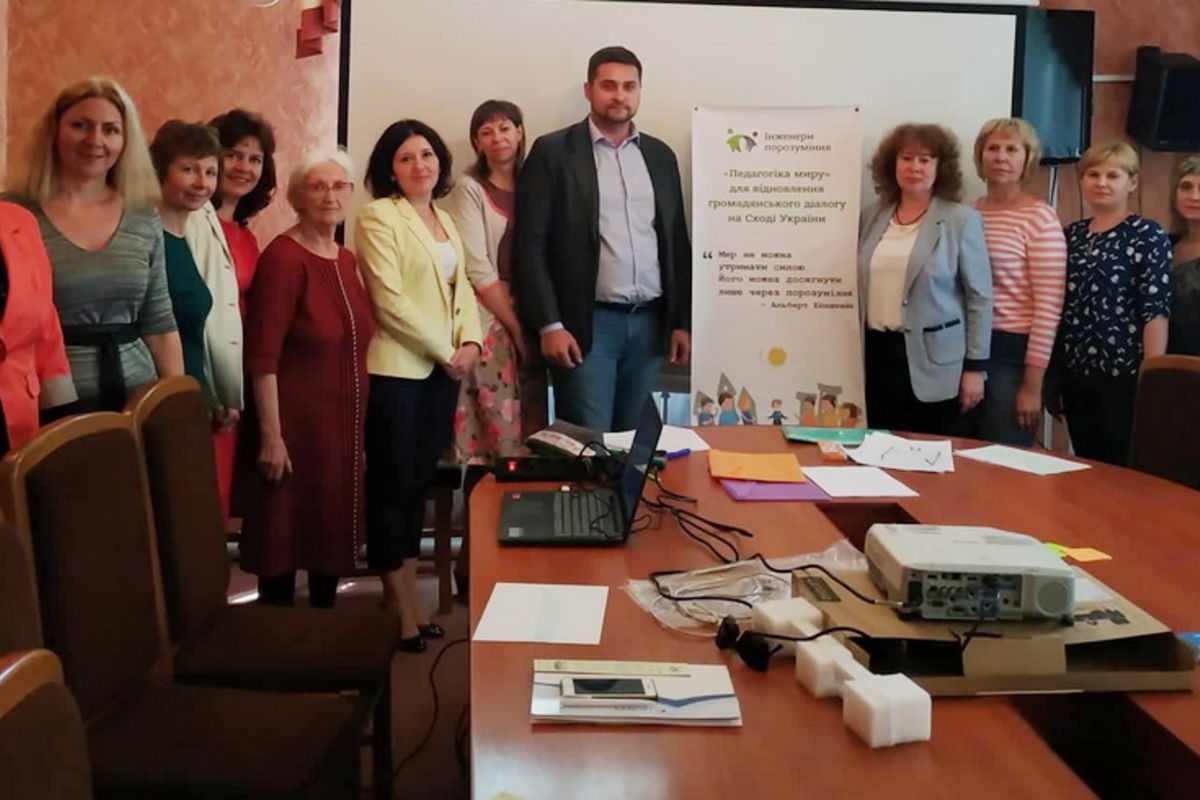 Medical workers of a municipal non-commercial enterprise, that's how the first element of doctors-practitioners should be called after the reform of health care system. They are the ones standing on the "frontline" of health care. Some of them are standing there literally as they came from the boundary line: Svitlodarsk, Opytne, Novoluhanka. Unfortunately, we know these names mainly with regard to hostilities.
The doctors told that due to their profession they often faced conflicts and had the need for additional knowledge and skills in this field. During the workshop facilitator Maryna Akimchenkova introduced the participants to unfamiliar for them notions of red and green power, empathy and elements of Nonviolent Communication. At the end of the event the participants shared their feelings: from surprise about new communication strategy to excitement and hope for positive changes in life thanks to the gained skills. The workshop was held within project "Peace education" to restore civil dialogue on the East of Ukraine. Project is being implemented by NGO "Ukrainian Centre for Nonviolent Communication and Reconciliation "Dignity Space" within program "Civil Peace Service" funded by GIZ, Eschborn, Germany.