The delegation of Dignity Space representatives visited the opening of CPS office in Dnipro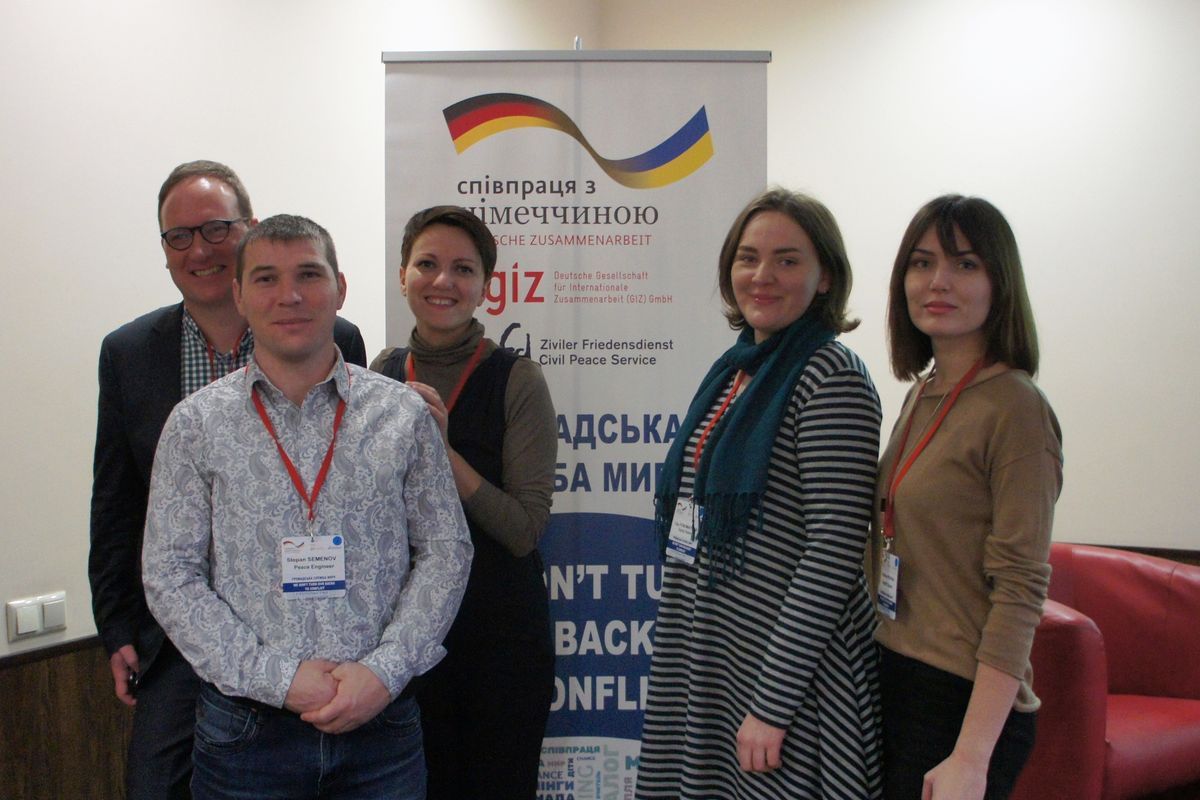 December 7, Dignity Space team visited the opening of Civil Peace Service (CPS) office in Dnipro. CPS seeks to help civic organizations implement socially important projects designed to promote civil society's peaceful development through cooperation with the German organization Deutsche Gesellschaft für Internationale Zusammenarbeit (GIZ) GmbH.
A special program was developed for the guests of the event in order to acquaint peacekeeping professionals and those who directly collaborate with the CPS, namely Institute for the Modernization of the Content of Education (Kyiv),"Academy of Continuous World" (Dnipro), NGO "Power of the Future" (Dnipro), NGO "EdCamp Ukraine" (Kharkiv), NGO "Institute of Peace and Understanding" (Kyiv), as well as NGO "Dignity Space" (Kyiv) with activities of each other.
Each organization had the opportunity to represent its future project and its vision of cooperation with the CPS. The representatives of the NGO "Dignity Space" communicated with like-minded people, explained plans for the development of the organization, the forthcoming joint project with the CPS and the new opportunities that it opens for the Peace Engineers.
An expert panel discussion was also held within the framework of the meeting. The discussion was moderated by Vladyslava Kanevska, vice-president of the National Association of Mediators of Ukraine. Among the participants of the panel discussion:Tetyana Kiselyova LLM (LSE), Ph.D. (Oxon), department of law associate professor; Kateryna Taranik-Tkachuk, Chief Specialist of the Department of General Secondary and Preschool Education of the Ministry of Education and Science of Ukraine; Roman Koval, Director of the Institute of Peace and Understanding;Oleksandra Haidai, Ph.D. (history), Museum of Kyiv History.
After the official part of the meeting, representatives of NGO "Dignity Space" had an opportunity to communicate in informal space with Hanna Teschner, Program Coordinator of Civil Peace Service in Ukraine and discuss the details of future cooperation within the framework of new project.
The DS team expresses its gratitude to our friends and partners from GIZ UA for the invitation and sincerely congratulates with the official opening of the office in the city of Dnipro. Events like this not only strengthen international cooperation, bring together like-minded people, but also provide opportunities and conditions for long-term cooperation aimed at achieving peace, harmony, and understanding for the benefit of Ukrainian society and humanity as a whole.