Something in common — sincere publication about the inter-religious friendship and dialogue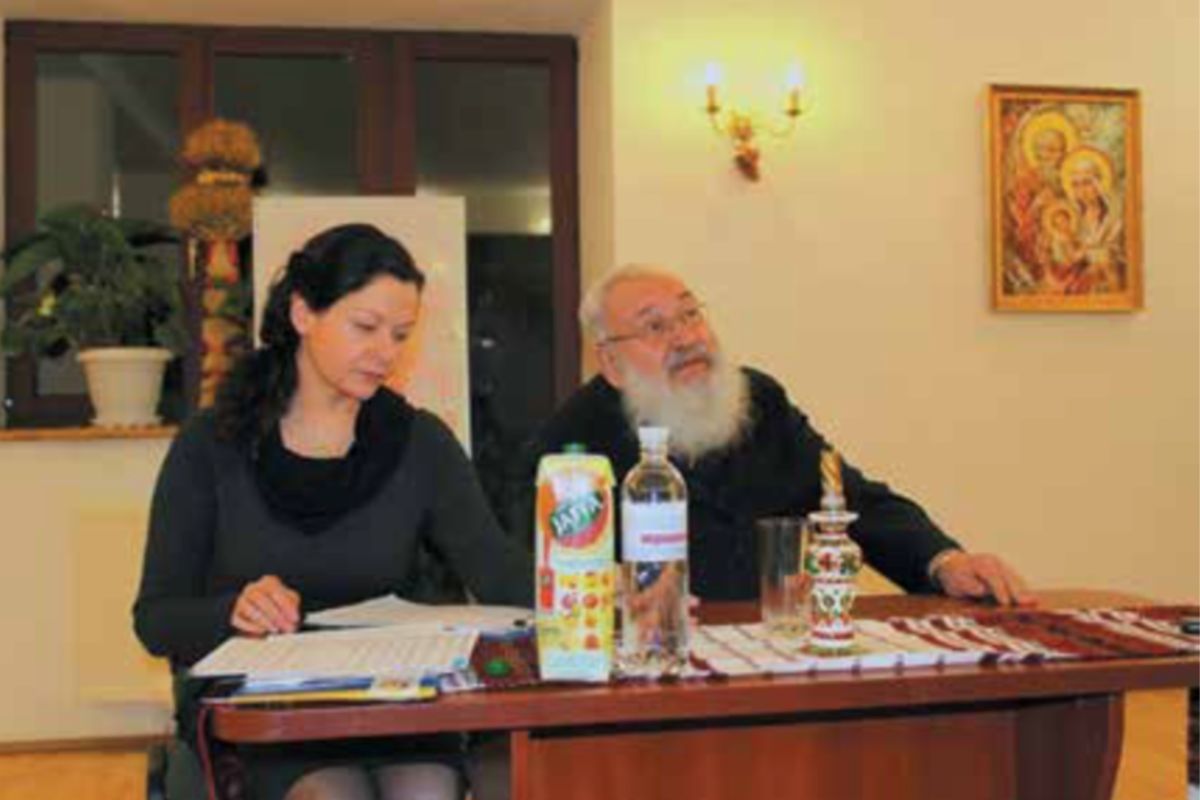 In early 2019 a rather unique edition about the inter-religious world in Ukraine under the title "Something in common" (Дещо Спільне) was published in Kyiv.
This book tells about the experience of the "Informal group of Inter-Religious Peace" initiative, which was formed on November 9, 2016, in Kyiv, as well as other projects aimed at spreading tolerance around the world. This book is about people of different traditions and religions who are open to having conversations and are ready to learn not only about the worldviews of others but who also are able to cherish and spread their own worldview.
"We hope that this book may be considered as our modest contribution to the treasury of examples of good relationships, sincere communication, and openness, perhaps it will destroy some stereotypes or pretensions, and will inspire someone to have a warm conversation with a person of other views and beliefs," — says the organizer of the publication, the founder of the Informal Group of Interreligious Peace Liubov Yeremicheva.
Among the comments mentioned in the book, there is also a comment from the founder and the Head of the NGO Ukrainian Center for Nonviolent Communication and Reconciliation "Dignity Space" Olena Gantsyak-Kaskiv "Traditionally church has a high level trust from the population in Ukraine, while our politicians have no trust among the population at all. The manifestation of the joint action of the clergy and the faithful of different churches in Ukraine was, as for me, Euromaidan. Then heads of churches in Ukraine — Patriarch of the Ukrainian Catholic Church (UGCC) and His Holiness Patriarch Filaret of UOC Kyivan Patriarchate, pastor of Lutheran Church in Kyiv Ralf Haska and His Excellency Apostolic Nuncio in Ukraine Thomas Gullickson responded promptly to my request to accept the wounded activists of Maidan after the first violent events. Therefore we formed underground hospitals in Kyiv, Lviv and abroad in Poland, and then we began to evacuate seriously wounded people on both sides of the barricades to other countries for treatment and rehabilitation (at the time there was a volunteer initiative Evacuation + founded by me and my colleagues).
In my opinion, the unity of churches has already been established thanks to the actions of believers. In 2015 NGO "Dignity Space" and Carl Plesner helped Scientific and publishing association "Dukh i liberal" (in cooperation with Constantin Sigov, Lidiya Lozova, Tetiana Kalenychenko, etc.) performed a wonderful project where nonviolent communication was explained for the activists of different churches, even Muslim communities who had an opportunity to get acquainted with NVC. Then we acted with the conviction that dialogue and cooperation between community and religious initiatives would help to unite local communities and promote the development of society as a whole. It so it turned out to be this way! "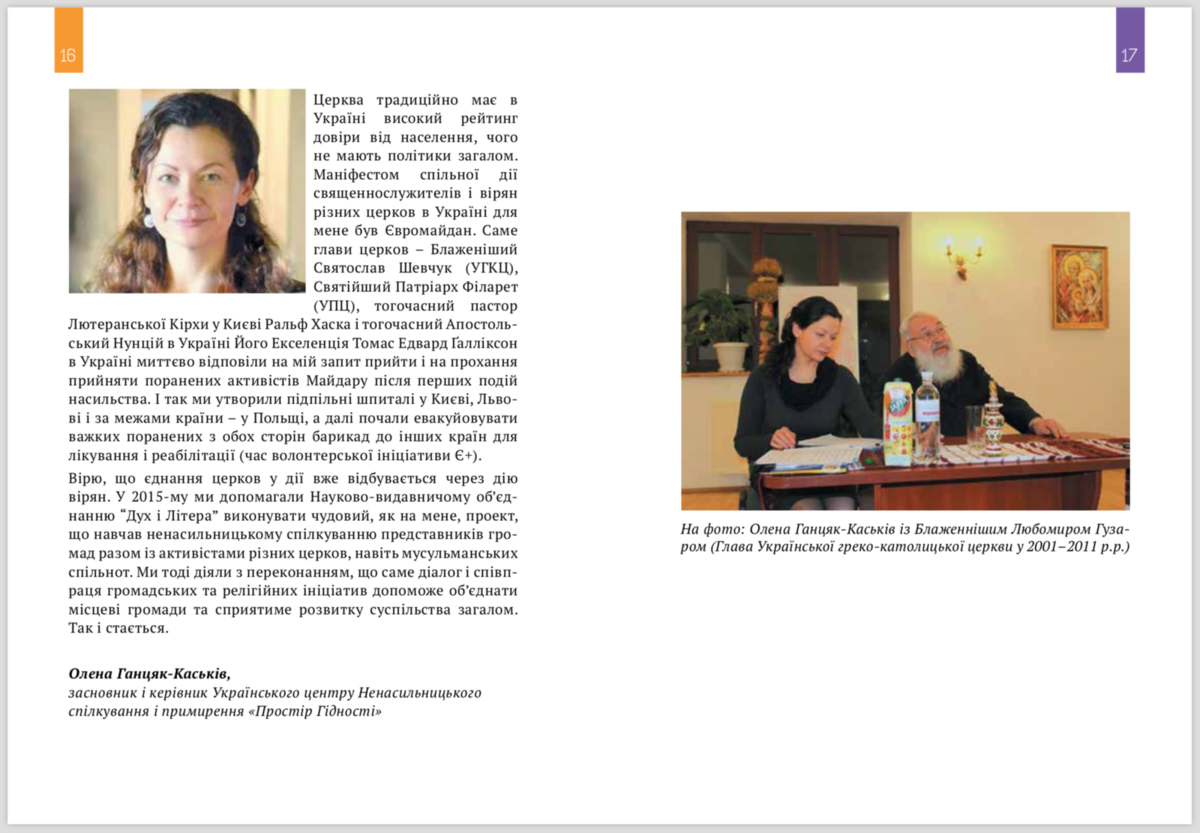 Related news