Small workshop on the basic concepts of NVC was held in Luhansk region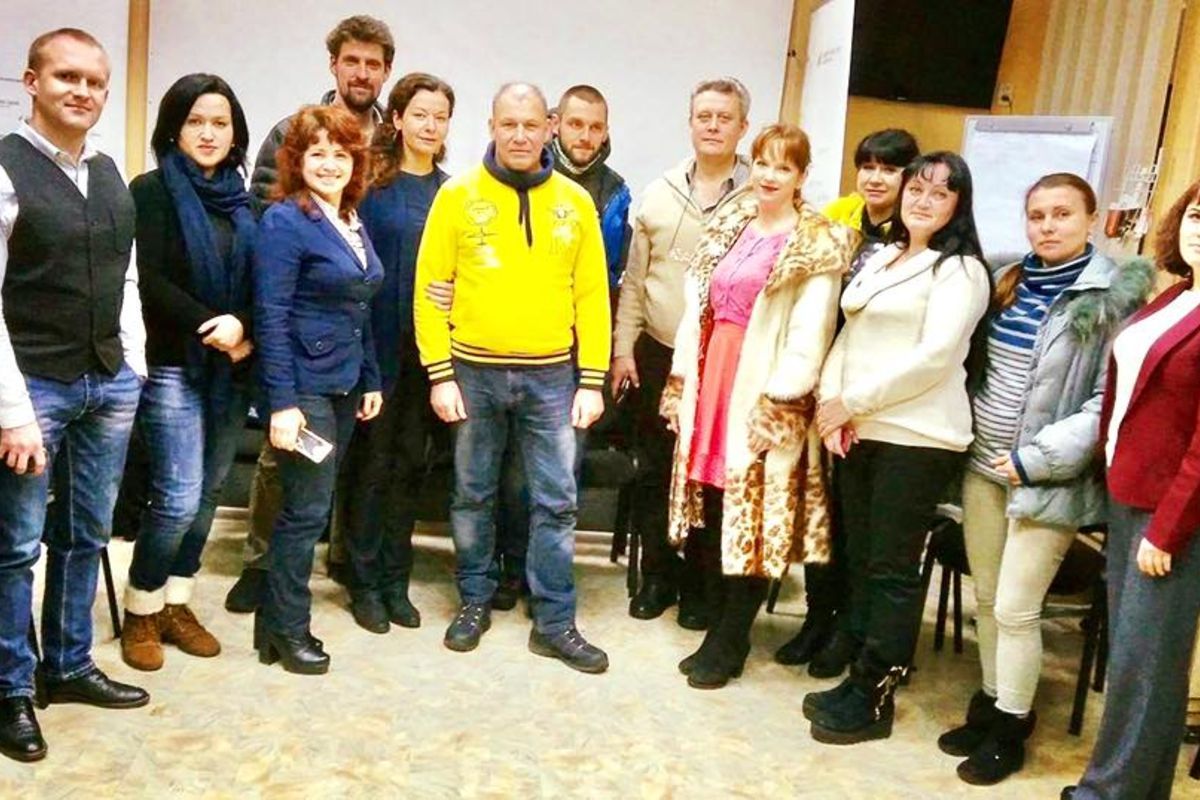 Within the framework of the journey to Luhansk region, Carl Plesner and Olena Hantsyak-Kaskiv have successfully conducted a small workshop on the basic concepts of NVC. Trainers were invited by the representatives of the civil community and business society representative of Severodonetsk City. Oleg Ivanov, the participant of the "Peace Engineers" School, has been the organizer and the assistant of the event.
Nataliia Dubrovin, the participant of the event, shared her impression after the end of the event: "The information has been perceived easily, step by step we've been learning to realize how we express our feelings and whether we understand others, to what extent, whether we can hear them and establish the connection with others."
Oleg Ivanov pointed out, that participants had represented various fields of the city's civil community and had had the opportunity to get acquainted with the NVC methodology directly from its carrier, certified trainer, and try using the approach in action while working with the actual examples, taken from the life of the city.