Project «Peace Engineers Direct Intervention»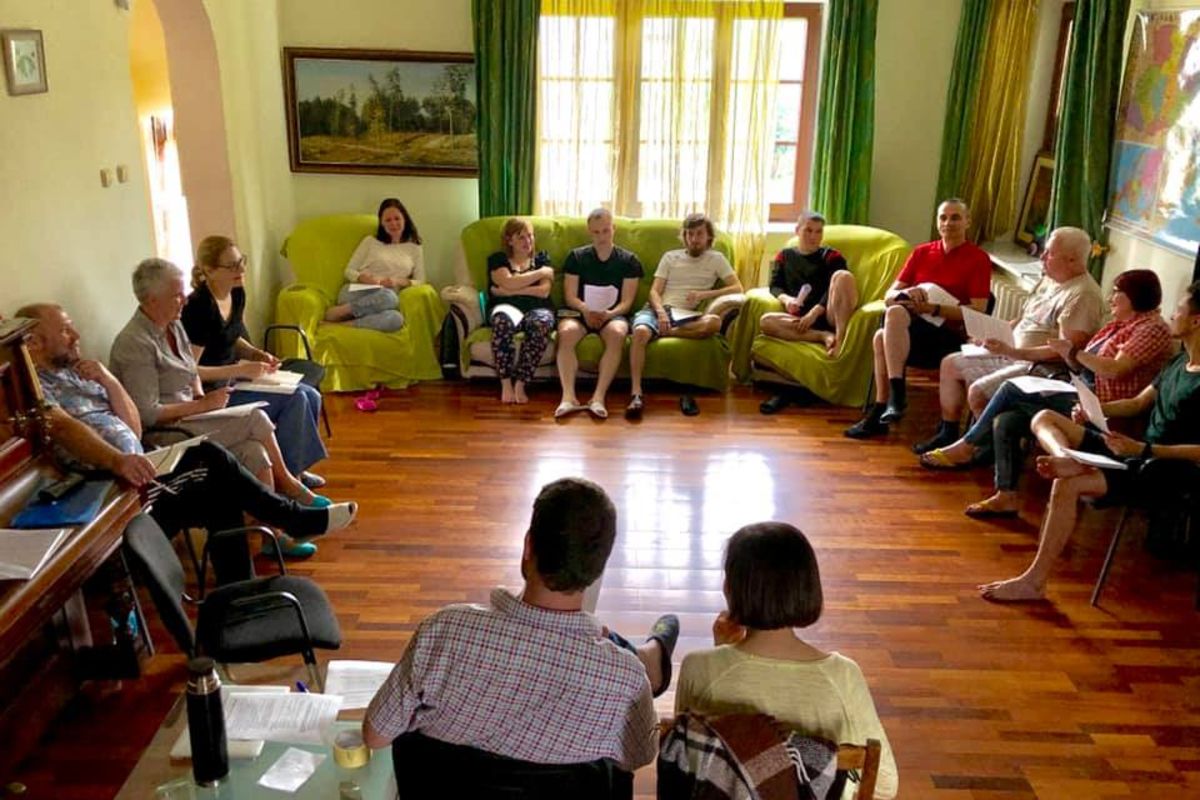 Project «Peace Engineers Direct Intervention»
At the beginning of June 2019 Ukrainian centre for Nonviolent Communication and Reconciliation "Dignity Space" conducted a starting meeting of the project "Peace Engineers Direct Intervention". This project provides for organizing and holding dialogue processes in order to support non-profit civil organizations from different regions of Ukraine in transforming destructive conflicts using Peace Engineering tools.
The project idea belongs to Carl Plesner - a certified Nonviolent communication trainer, co-founder and senior curator of Peace Engineers School. According to Anna Malona, project coordinator, the project objective is that NGOs can solve conflicts more peacefully for mutual benefit, and for the benefit of citizens of Ukraine.
Via this project Dignity Space will enable the direct intervention of Peace Engineers as facilitators and dialogue mediators between different groups finding themselves in destructive conflicts in order to resolve them peacefully and start cooperation.
On the project organizers' opinion, the skill of peaceful conflict resolution is a prerequisite for the development of communities and NGOs and therefore the advent of just, democratic and socially responsible civil society.
One more important objective of the project is to establish a model of non-commercial service for peaceful conflict resolution and initiate contacts with state institutions in order to advocate for a permanent establishment of dialogue infrastructure on the state level. The project has two major target groups: (1) Ukrainian non-profit organizations and (2) selected ministries and governmental structures.
How it works?
1. Preliminary announcement and advocacy → Dignity Space advertises and informs about this specific service where Peace Engineers come to local communities in conflict areas of Ukraine and help them address their conflicts peacefully.
2. Initiation → DS receives a request from local communities to have a PE dispatched to help them, either via phone call, email or through the Peace Engineers website. Cases of conflicts are received and screened by Dignity Space in order to ensure that the specific conflict has a realistic change to be resolved within the frame of this project. The cases are then dispatched by a coordinator (from DS) to the different PEs according to the internal choice criteria.
3. Direct intervention → The PEs will assess the case, conduct some groundwork/preparatory work including a series of pre-meetings and then proceed to the main dialogue/mediation/negotiation meeting and follow-up with post-intervention meetings. The PE will travel to the location and work directly with the organizations on the ground.
4. Evaluation → The coordinator, under the assistance and supervision of the organizers, will then qualitatively and quantitatively evaluate the performance of the PEs.
5. Advocacy → Partners in project and project coordinator communicate with the target state authorities to establish the preconditions for a dialogue infrastructure at the country level.