Program coordinator of Civil Peace Service Ukraine Hannah Techner visited "Dignity Space"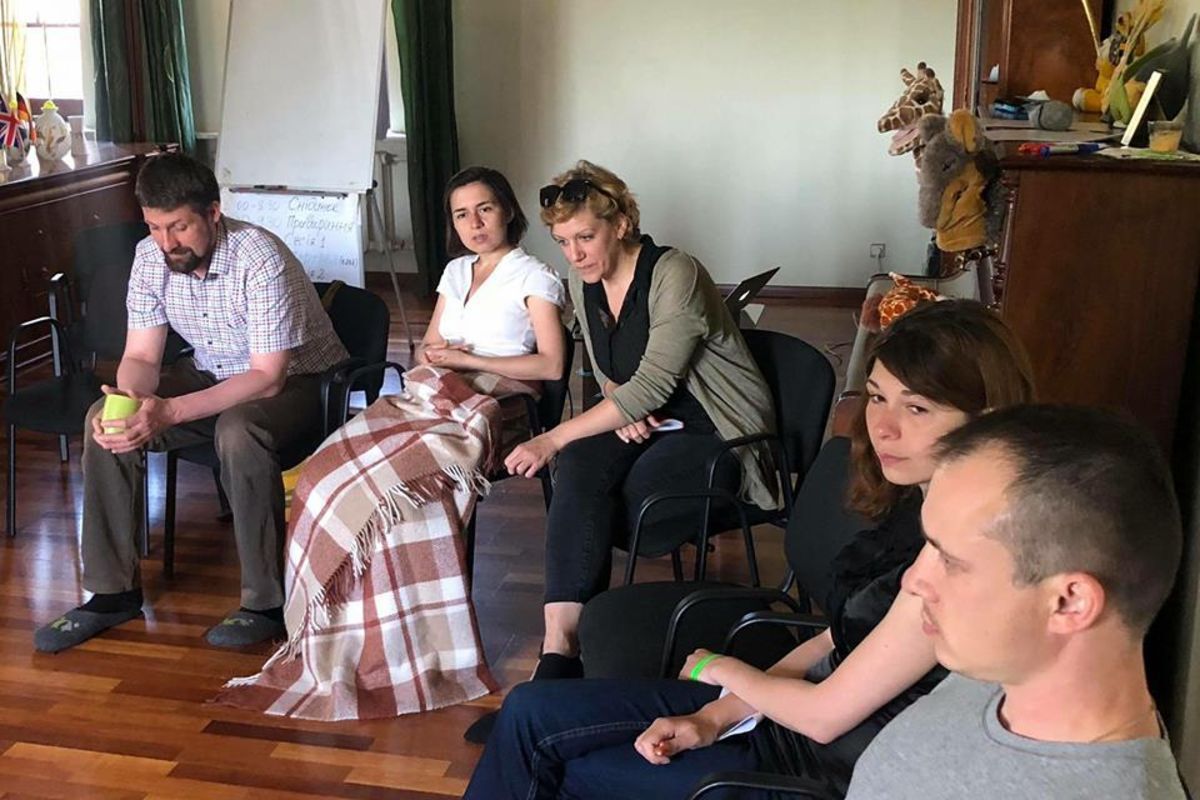 When we meet somebody, who holds the same views as we do, people who share our ideas and who work at the issue of universal peace strengthening and in Ukraine especially, each and every time we do celebrate this encounter! .
Today, on May 30, Hannah Techner, Program Coordinator of the Civil Peace Service Ukraine from the German organization Deutsche Gesellschaft für Internationale Zusammenarbeit (GIZ) GmbH, paid a visit to the House of the NGO.
Hanna described the activities of their organization in Ukraine and had a chance to see and partly participate in the workshop conducted by Carl Plesner.
We gladly noted how many goals we have in common. Therefore, the question about the cooperation with Engineers has also arisen.
To be continued…