Participants of 3rd group of Peace Engineers School took part in conflict management training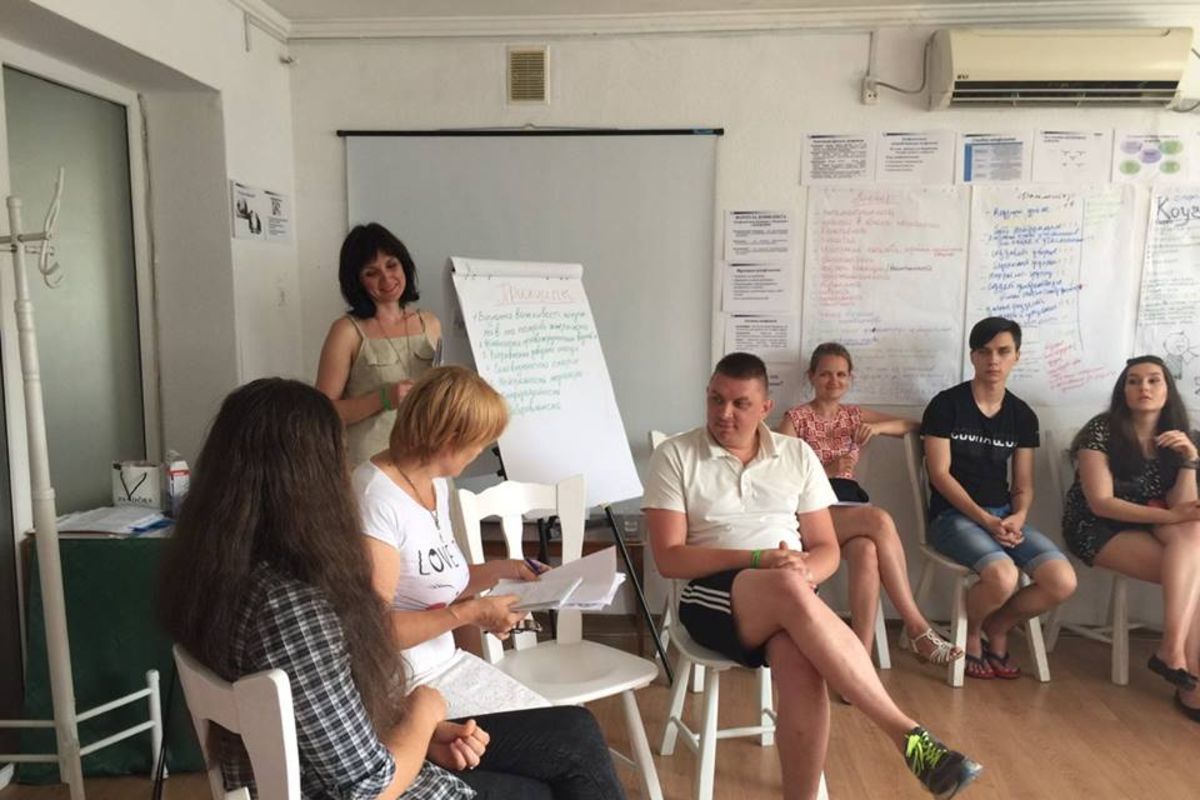 During the conflict management training in Poltava trainers Revaz Tateishvili and Vita Yarmak invited participants of the 3rd group of Peace Engineers School, namely Maryna Lysenko-Melnychuk, Olha Shapoval and Oleksii Kachan to reflect the second training day using cards of feelings and needs.
The participants were introduced to Marshall Rosenberg's Nonviolent Communication method and invited to choose cards of feelings and needs being fulfilled or not fulfilled for them in that particular moment.
Gratitude expressed by the participants inspired future Peace Engineers to continue sharing NVC practices in society, especially in order to restore peace in our country.
"We are grateful to Dignity Space for letting us discover this way of life", Maryna Lysenko-Melnychuk
One of the blocs of conflict management and inclusion in local communities training under project "Overcoming crisis and building Ukraine – Time for action"gave the participants an opportunity to better understand such notions as "mediation" and "mediator".
The training was conducted in a form of role game – mediation of family conflict. "I would like to express our gratitude on behalf of the participants for trust and support in acting roles in this exercise, – Oleksii Kachan says, – We tried to share the knowledge received during the study in Peace Engineers School".