Mark Lowther and the "Dignity Space" team arrived to Schastya city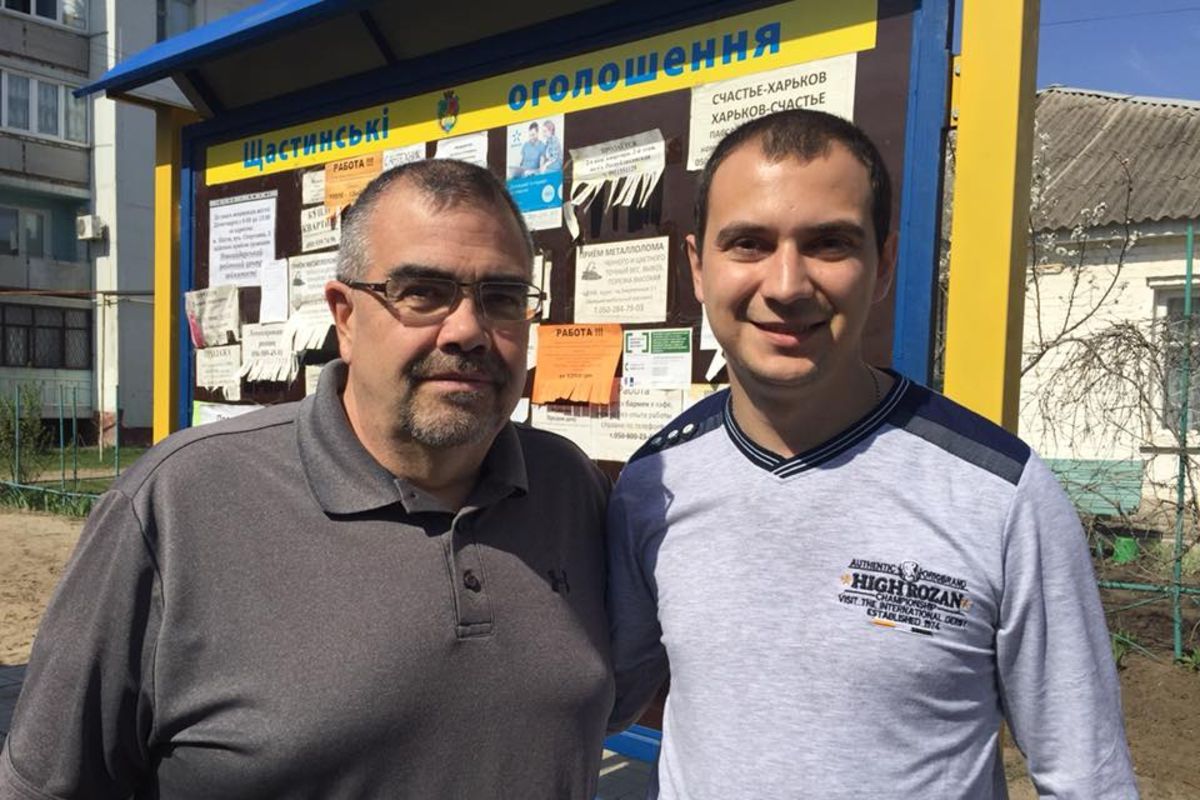 On the 23 rd of April 2018, the National police of Ukraine, Office of Human Right and NGO "Dignity Space "initiated and held an event in Luhansk region
The event aimed to provide police officers with the new skills and experience, necessary for the successful negotiations being carried out during the hostage-taking.
Representatives of the General Directorate of Luhansk region, representatives of the patrol police department of Ukraine, Representatives of the main board of the Donetsk region police and members of the civil society, as well as co-founders of the NGO "Ukrainian Center nonviolent communication and reconciliation 'Dignity Space' Olena Hantsyak-Kaskiv and Carl Plesner.
Carl Plesner and lieutenant Mark Lowther are specialists, invited to participate in the event by the NGO "Dignity Space", both have obtained unique experience and are skilful professionals in their fields.
"It's really great being able to exchange experience. International experience regarding the conflict resolution we've been provided with will be definitely helpful for our police officers." (Tetiana Pohukai, speaker of the Severodonetks city national police)

Video from the event can be found following the link
Denys Shakhbazian shared his impressions after the personal meeting with Mark Lowther that happened shortly before the event:

"Today we had an all-Ukrainian community work day in Schastya city together with the former USA police officer, an expert crisis negotiator (Utah state)! We also participated in the meeting of police officers, operating in the front-line region. Discussion of police officers service and problems in conditions of armed conflict in the front-line zone they have to face on the daily basis was the main topic of the meeting.
It was a very productive meeting that not only provided the opportunity to understand core difficulties of such activities but to also to realize the ways to solve the problems for ourselves as well."
Mark Lowther's visit to Luhansk region is carried out within the framework of the International Program "Peace Engineers", implemented in Ukraine by the Ukrainian Center for Non-violent Communication and Reconciliation "Dignity Space"

Іnterview with Mark Lowther for the "Good and Evil" (Primyi channel)

Related news