Dignity Space participated in the OSCE conference on spreading of culture of dialogue in Ukraine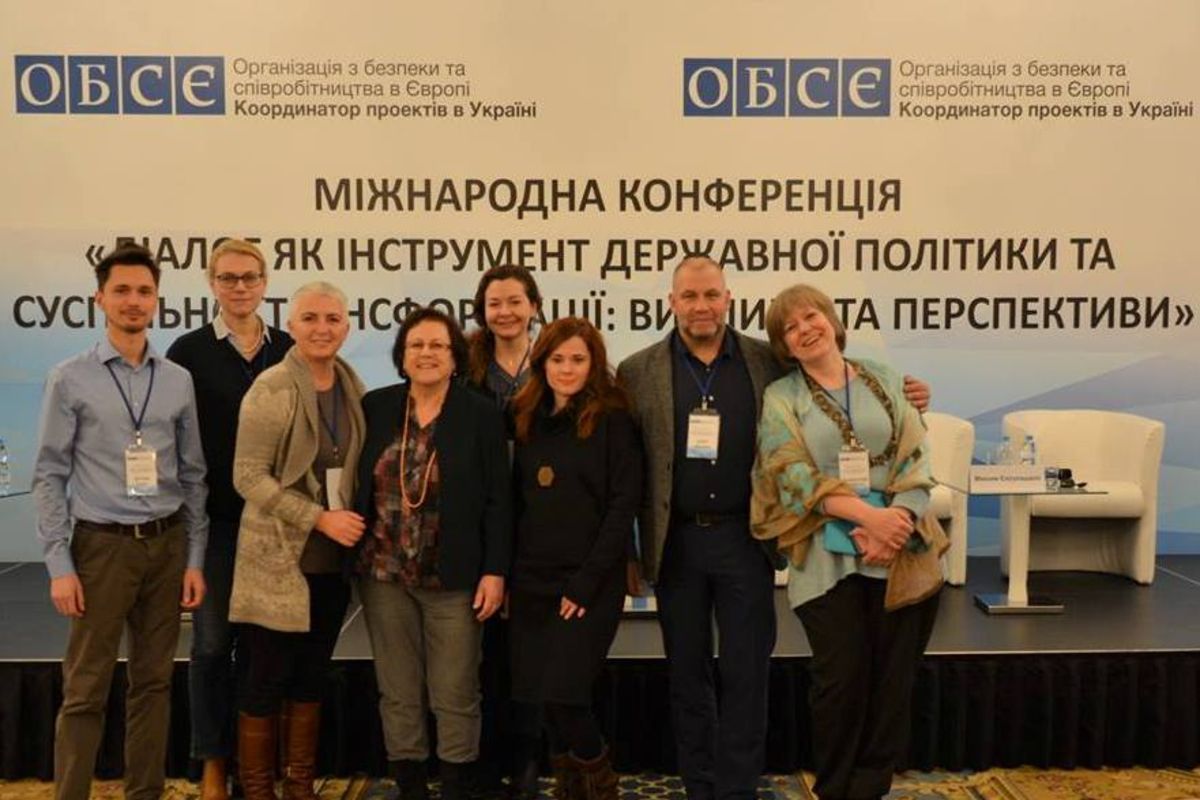 December 17, representatives of NGO "Dignity Space", participants and graduates of the Peace Engineers School project took part in the international conference of the Organization for Security and Cooperation in Europe (OSCE) on "Dialogue as an instrument of state policy and social transformation: challenges and perspectives".




The conference has become a platform for discussing and analyzing the scale of the changes in the dialogue sphere in Ukraine and identifying future directions for the development of dialogue practice. The community of mediators, facilitators and government officials, stakeholders who are interested in the development of dialogue and representatives of international organizations gathered together in order to discuss issues related to the development of a culture of dialogue in Ukraine.


The senior officer of the projects of the OSCE Project Co-ordinator in Ukraine, Jeffrey Ehrlich, First Deputy Minister for Temporary Occupied Territories and Internally Displaced Persons of Ukraine Yusuf Kurkchi, Deputy Minister for Education and Science Pavlo Hobzey, Director of the Department of Local Self-Governence and Territorial Organization of the Ministry of Regional Development of Ukraine Serhiy Sharshov, Adviser of the First Vice Prime Minister of Ukraine — Minister for Economic Development and Trade of Ukraine Olesya Volska-Zaluska and others delivered their speeches.


Expert in the Institute for Peace and Understanding, Roman Koval, supported by a scientist from the Ukrainian Center for Mediation [KMBS], Ph. D. Tetyana Kyselilova.presented the standards of dialogue and dialogue management for local self-governence in Open Space format.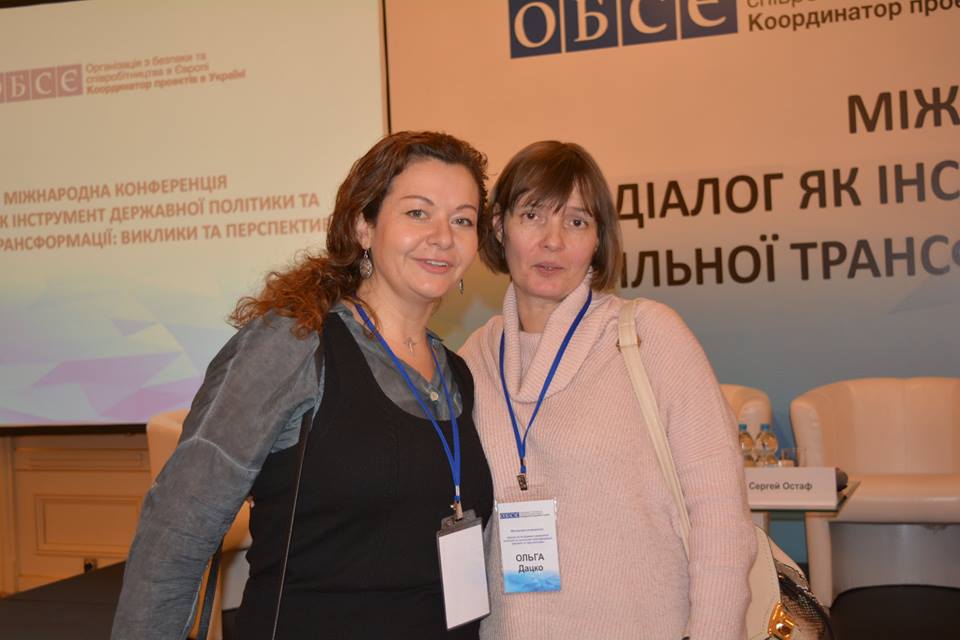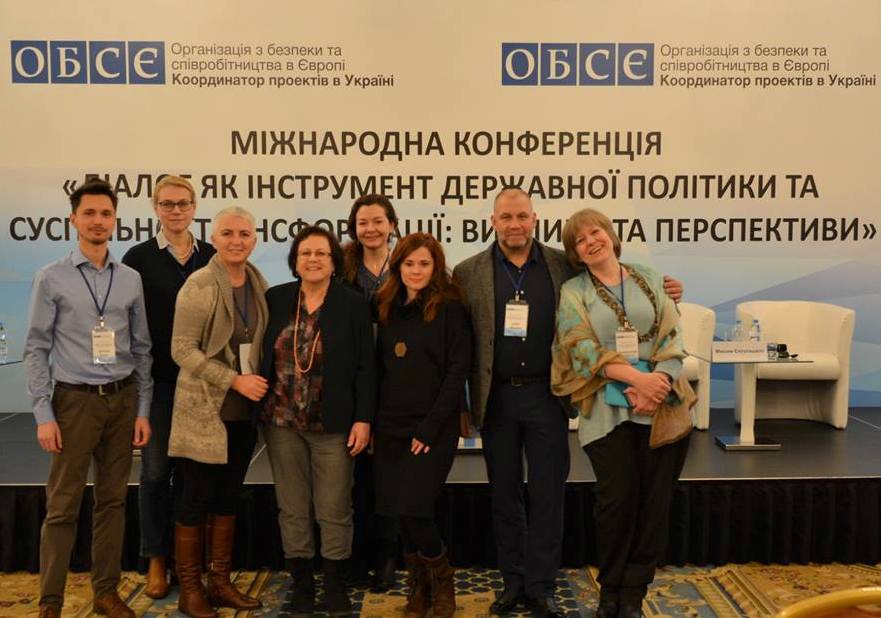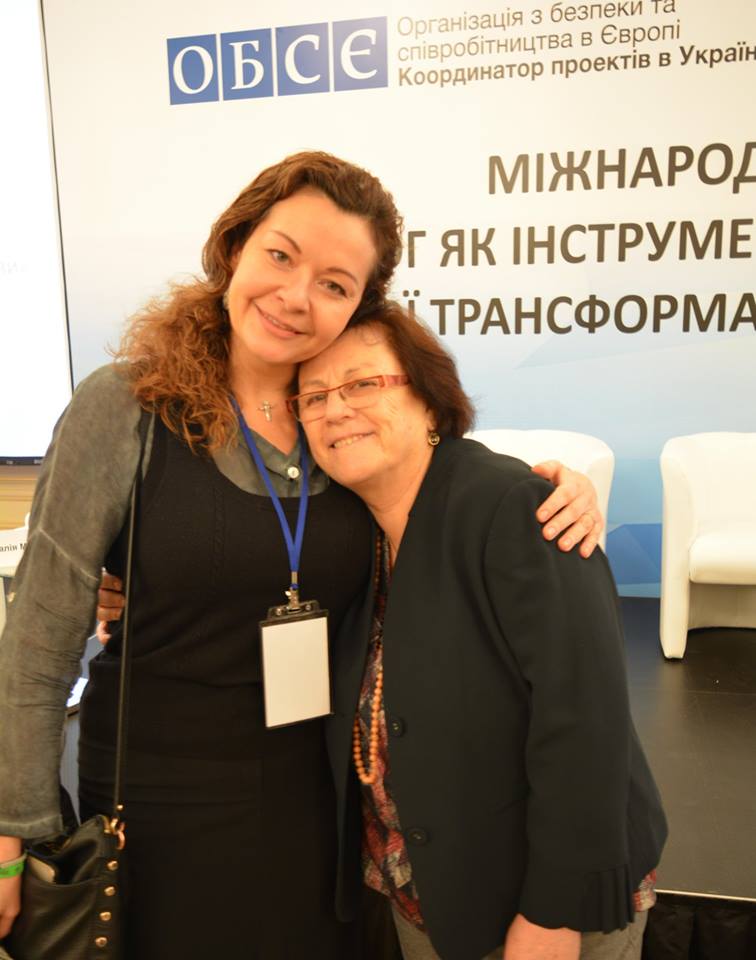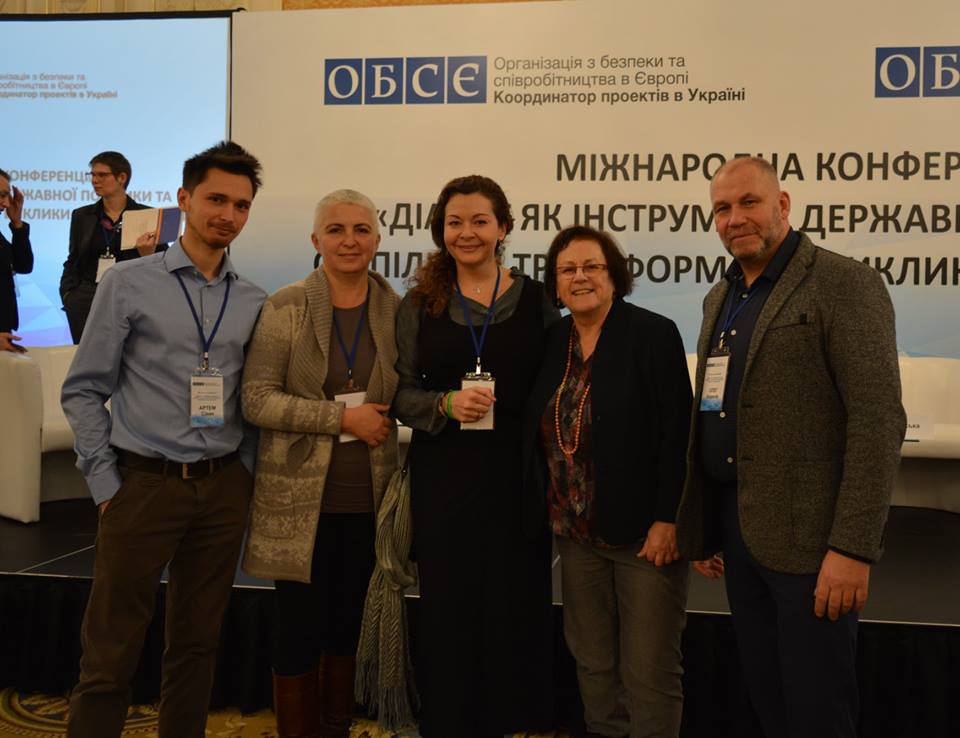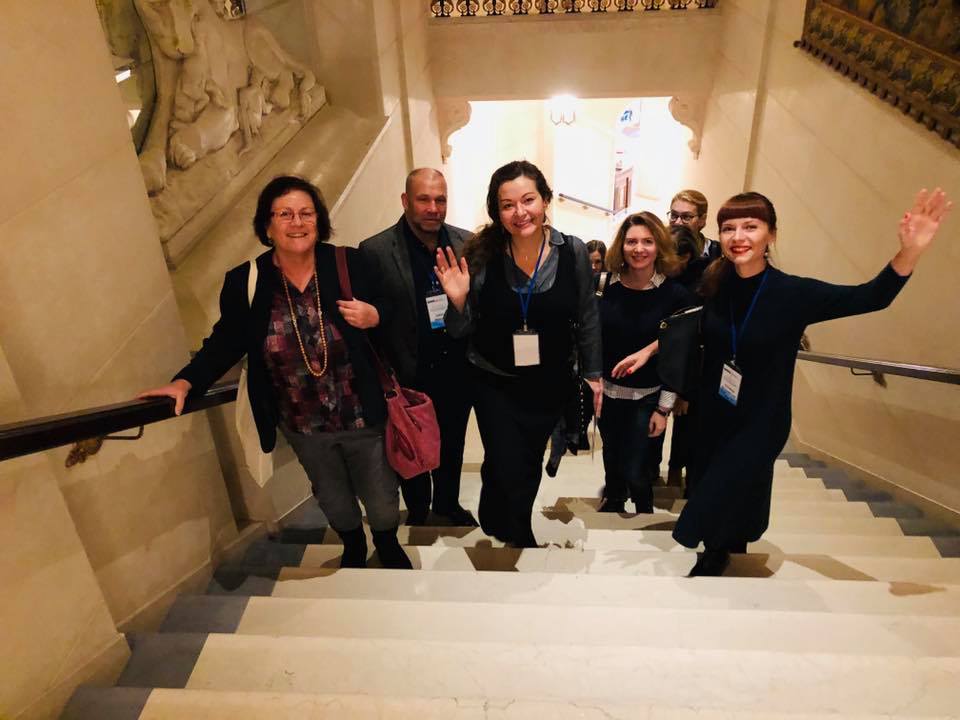 "I got convinced once again that I feel comfortable with this community. And in this, I find both an opportunity and a challenge. After getting into other conditions it is difficult to switch and realize that something is wrong. It is important to work in the field. It's such an important practice. It is important to talk about linguistic and religious conflicts, it is important to understand that there are IDPs and soldiers of ATO. It is important to realize that something is wrong. And it is important to understand why the issue of dialogue should be part of national policy. I am grateful for the fact that this discourse exists and that I can be a part of it. How long does it take to have qualitative changes in the society? Experts say that it's between 8 and 15 years old. But in 15 years, we will face completely new challenges. Therefore, I see potential in working with schools and teenagers, who will form and maintain this quality in 15 years." - expert of Institute for Peace and Understanding Elyzaveta Koval said.


"Dialogue as a strategy leads to the development of trust, and as a practice, it shows a new way or approach towards communication. When you hear such undertones of understanding not only from the colleagues but also from representatives of ministries, there is hope for system implementation and deeper dissemination of this method. But there are a lot of nuances in it. Any systematization endangers the loss of flexibility, energy, and inspiration. At least 4 ministries are moving towards using the dialogue method to resolve conflict situations and levels of application are different, from personal to group. Dialogue groups have already 'chopped those rocks' without governmental support. In some small communities, dialogue helps to establish cooperation and trust. However, it's not that easy. In evaluating the time needed for change, the greatest optimists talked about a minimum of 8 years and therefore, 15 years on average. It takes approximately the same time to have a change of the whole generation being completed. We are being optimistic and hope that the next generation will be wiser, "shared her impressions Zoya Buynitskaya, a deputy head of the Democratic Alliance party.



Related news