Cinta Depondt: «I have optimistic vision of Ukrainian society»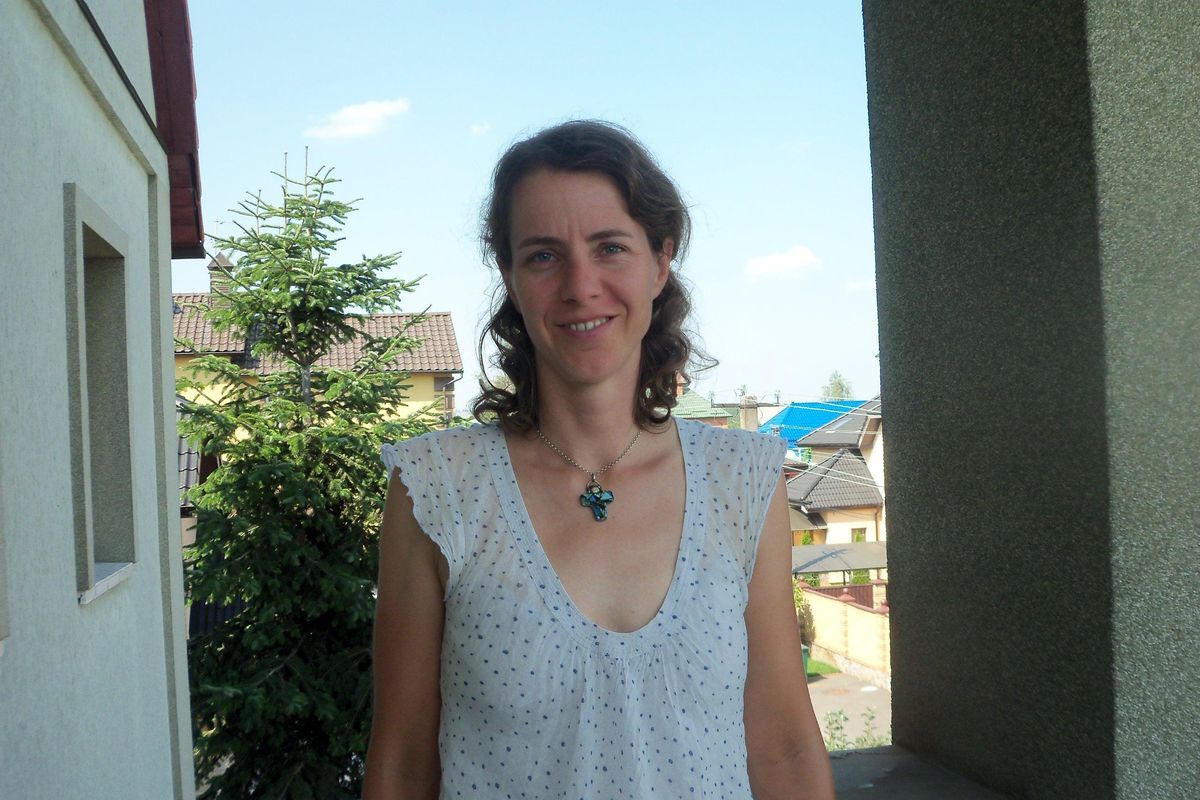 The case of Ms Cinta Depondt from the Netherlands, developer of several grant programs of PAX fund currently active in Ukraine, may help to eliminate these suspicions.
Cinta Depondt was born at university town of Leiden, Western Netherlands. She obtained her Bachelor's degree at the National institute of oriental languages and civilizations, Paris, and Master's degree – at the Institute of Political Studies.
She had been working at the Dutch Embassy to Georgia, and then at the London-based international fund for almost five years. She was looking for reconciliation means for Nagorno-Krabakh and Abkhaz-Georgian conflicts.
Dutch peacemaking organization PAX also used to work in Caucasus region. Cinta Depondt became one of the leaders of the program. She cooperated closely with German organization Berghof, and soon became one of its leaders.
"The project was intensive and fascinating. Together with the groups of Abkhaz-Georgian and Ossetian-Georgian students as well as the youth putting in for leading positions in the country we have visited Transnistria and Kosovo. They had an opportunity to observe how conflicts are being solved, projecting it onto situation in their home country. I have learned a lot there. They have been learning and I have been learning too", – Ms Cinta tells.
In Ukraine
In October, 2013 Cinta Depondt visited her university friend working in Kyiv. "I came back home and in a week everything started in Kyiv… I was watching TV and thinking that we should do something. The others thought the same. We decided that we could use our experience to improve the situation", – Cinta recollects.
At the beginning of May, 2014, together with her colleague from PAX organization she came to understand what was going on. They were going around Ukraine, visited universities and NGOs. They specified two working directions: dialogue and ability to listen and cooperate and lack of trust between the people and the authorities.
The next time she visited Ukraine in autumn. She and her colleague went to the East. They studied the role of church in Ukraine, since PAX organization is partly related to religion. In the end the decision was taken – to start working.
Youth peace tour
The tour is going to take place for the third time this year. Applications were collected from all over Ukraine through Internet-resources and personally. The application forms included questions on participants' visions of the situation in the country, on steps to be taken to solve the challenges. Preference was given to those who had never participated in trainings in order "to give people a chance". The selection was on the regional basis as well.
They were going around Ukraine putting up at Orthodox, Catholic and Protestant communities.
"We are meeting with historians, sociologists. That's what a youth training is – to be able to listen and accept different points of view. The youth finds out from the guests and from each other what is going on in regions and suggests its own ways of solution. These trainings develop tolerance and leadership", – Cinta tells.
This year such meetings are taking place in Briukovychi near Lviv (Greek-Catholics), Lehedzyne, Cherkasy region (Orthodox) and in Mariupol (Protestants). There is an idea to engage Muslims as well.
After the tour the participants are being sent a questionnaire. "Some participants decided to take on more trainings to deal with dialogues and meetings in future. These tours give us a network of contacts", – Cinta says.
Association of municipalities of the Netherlands and Ukrainian NGOs
The goal of the project is for the authorities and community to be perceived as partners, not as counterparts impossible to negotiate with. 6 towns have been selected: Pavlohrad, Pershotravnevsk, Pokrovsk, Sviatohirsk, Slovyansk, Izium. As a result, memoranda between representatives of those towns and NGOs have been signed. Association of municipalities of the Netherlands will grant 25 thousand euros to each of the towns for realization of civil projects.
Nonviolent Communication
During her second visit to Ukraine (autumn 2014) Cinta heard on the East about people who managed to organize a meeting between activists of Euromaidan and officers of Berkut police and set up a dialogue between them. She took their phone numbers. When she came to Kyiv the next time, her acquaintance said that she had friends dealing with reconciliation. And she brought Carl Plesner and Olena Hantsyak-Kaskiv.
"They were the people whose phone numbers I was given at the East. They told me what they were doing, what difficulties and successes they had had. It impressed me. They also told me about their vision of future actions. My vision coincided with theirs. So I suggested to write a project together. We were sitting and thinking how to put everything, how it is going to look like. Together with Olena and Carl we wrote a project based on my experience", – Cinta shares her memories.
Colleagues from Berlin suggested her what also to write in. Berghof fund included, the project was directed to the Ministry of Foreign Affairs of Germany. Some points took a long time to be harmonized and finally, in almost a year the German MFA said "yes". In the middle of January the contract was signed.